End of G-suite legacy free edition- How to continue with G-suite paid account? 
Google announced that the G Suite legacy free edition will be withdrawn from June 1, 2022, and the customers are asked to upgrade to a paid Google Workspace subscription in order to maintain the services and accounts.The new decision of Google will affect small and medium businesses, and families, who have been using Google legacy services for many years with free custom domain names and associated email addresses. Google will continue to offer its free Workspace plans to non-profits and education.
As per the plan, Google will upgrade those G Suite free subscriptions automatically on June 1, 2022, and you can continue accessing all the features of Google workspace. Google will choose a plan based on your current usage in case you do not pick a plan for your own. If users are planning to migrate to a paid subscription plan automatically, they will not be billed for at least upcoming two months. Google warned its G Suite free users that it would suspend accounts if they do not input their billing information before August 1. However, the users can still use YouTube and Google Photos free of cost.
As the recent decision will affect a lot of G Suite free subscribers, Febno has the apt solutions to continue your existing G Suite account or migrate to other platforms. Febno offers huge discounts in pricing and free technical support
How to continue with your existing G-suite legacy account?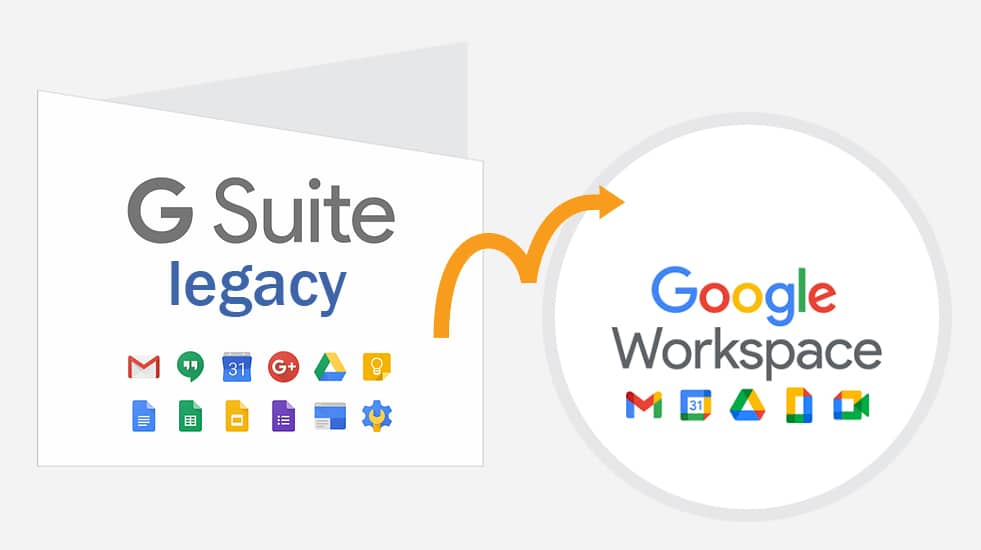 Febno helps you to upgrade your existing G Suite legacy free account to a paid plan with discounted price and free support. Febno provides account migration, Google Workspace management, data migration, and a lot more to help our customers maintain their Workspace. We also offer Microsoft office 365 and Zoho email support and services as alternative solutions. Our discounted prices with 24*7 dedicated free support can help you select a suitable plan for your Workspace.
Being an authorized Google Partner, we specialize in offering G Suite for Education, which is known as Google Workspace for Education Fundamentals. It is a free suite of easy-to-use tools that offer a secure and flexible foundation for learning, collaboration, and communication.
What are the alternatives?
Febno offers other alternatives for G suite free plan to migrate to other platforms. We provide Microsoft office 365 and Zoho email support and services as other solutions. We are the authorized Microsoft Gold partner and Zoho partner to assist you in your migration process.
Our team of experts analyzes and understands your requirements and provides apt solutions. Our case studies prove our expertise in deploying Google workspace and our talent in cloud migration even facing complex challenges. If you want to upgrade your Google workspace subscription or would like to migrate to Microsoft Office 365 or Zoho without losing any data, Febno is ready with the team of experts.
For Free consultation Dial
India: +91 884-8806212
UAE: +971 52 621 4499
Saudi Arabia: +966 50 896 6010