Authorized Zoho Partner offering implementation and automation solutions

Febno technologies is an authorized Zoho partner with expertise in providing consulting, implementation, support, and training services to customers. We assist you to implement, customize, integrate, automate, and improve your business processes. Our Zoho experts analyze your business requirements and recommend you the best-integrated solutions to automate your workflow efficiently. As a Zoho implementation partner, we have access to all the developer tools and resources, which help to deliver strategic business management solutions. We offer Zoho solutions and services globally. 
Zoho 
Zoho is a powerful and unique software suite designed for businesses of all sizes. Zoho One, an all-in-one suite, is a business operating system, which helps to run your entire business on Zoho's unified cloud platform. By streamlining the complex business processes, it helps to strengthen customer relationships and scale up your business. It is trustworthy, affordable, and scalable software designed to solve every business problem and help to improve organizational efficiency.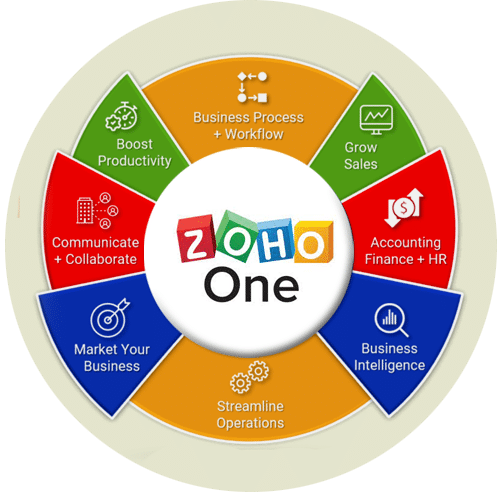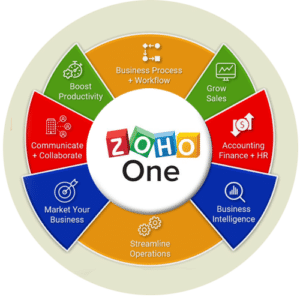 Zoho Consulting
Our Zoho consultants analyze and understand your business requirements and provide the best solutions. Our technical solutions are simple, integrated and customized to fulfill your specific business goals.
Zoho Implementation
Our step-by-step Zoho implementation process eliminates execution risk and helps to streamline the business operations seamlessly. Febno offers an efficient and error-free implementation of customized Zoho solutions. 
Zoho Training
As a Zoho training partner, we offer Zoho training to the employees and customers to familiarize themselves with the solutions. Upskill your skills through our training programs. 
Zoho Integration
We integrate any third-party application and offer a seamless data migration to the new Zoho application for the smooth running of your business operations. Our integration processes are simple and effective. 
Zoho Support  
Since expert guidance is essential in each stage of deployment and execution, our experts assist you in implementing an error-free application. We ensure customer satisfaction and offer 24*7 support to fulfill their business needs. 
Zoho solutions
Our Zoho solutions are easy to use and streamline your everyday business processes. Our certified Zoho professionals customize the solutions and help to accelerate your business growth. Our solutions include 
We have expertise not only in the above solutions but also in all the other Zoho solutions too. 
Being an authorized partner of Zoho, Febno provides customized solutions to boost your business growth. Our certified Zoho experts specialize in various industry verticals and offer personalized Zoho solutions that maximize productivity and ease your business processes. 
MAKE YOUR ENTERPRISE MOBILE READY WITH US
Get in touch for detailed discussion and accelerate your business growth with our digital solutions and services.