Febno Technologies hosted Febno & Eltex Partner Connect at  Voco, Dubai
Febno Technologies hosted Febno & Eltex Partner Connect in Dubai on 14th October 2022 at Voco Dubai Hotel. The meet was organised to discuss the latest advancements and sales strategies with partners and customers to serve them better. The event familiarized the products and solutions and offered an opportunity for the partners to discuss the new initiatives and strategies.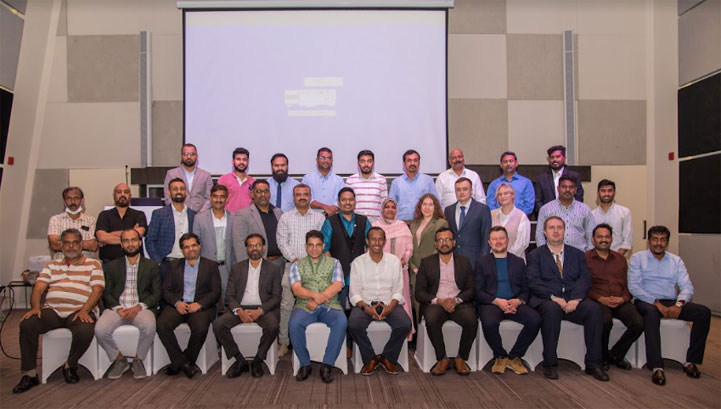 The event has witnessed the participation of all the partners and high-end customers. It opened a space for new collaborations and initiatives. The Event was started with a welcome note by Mr.Mohamed Asheer, Managing Director, Febno Technologies. Mr.Afzal Ali, Sales Director, Febno Technologies gave a brief note about the company, its products and services. Mr.Alexander Stenin, VoIP Engineer, Eltex talked about Eltex and ECSS-10 Call center in the Partner Meet. Ms.Olga Lunitsya from Eltex introduced IP PBX and Networking Switches, Mr.Nijad Ponnangathodi, Business Development Manager, Febno Technologies, presented the customized solutions of Febno and shared the success stories of call center projects of the region and Azhar, Project Director, Febno Technologies introduced SaaSOrder, a B2B resellers hub in the Partner Meet. The meet was concluded with a thank you note delivered by Ms.Shaheena KA, Febno Technologies.
Mr. AK Faizal, Founder of International Promoters Association (IPA), Mr. Muneer, CEO of Al Wafa group, Mr. Faisal Mohamed, CEO of Screencheck Middle East, Mr.CA Shihab Thangal, Tamim Chartered accountants, Mr. Ali Mohammed, Managing Director at Aqilpay Minneapolis – MN, Mr. Mahin Siraj, Managing Director at Nexus Solutions and Mr. Rafeeq of Al Mayer have also taken part in the Partner Meet held in Dubai. Febno Technologies extended its gratitude to all its partners for their continued support and commitment throughout the years.